History/Background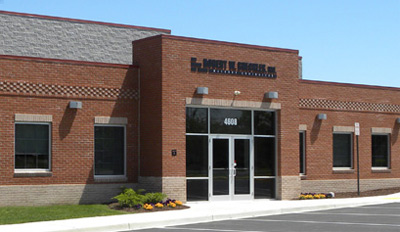 Founded by Robert W. Sheckles in 1948, Robert W. Sheckles, Inc. has constructed the framework for many of the landmarks seen in Frederick, Maryland and the surrounding areas today. Our company is currently being managed by Jim Sheckles, President. The third generation of the Sheckles family has emerged and are overseeing the day-to-day operations and in 2010 we welcomed the 4th generation. Our work region includes Frederick, Baltimore, Carroll, Howard, Montgomery, Anne Arundel, Prince Georges and Washington Counties in Maryland; Northern Virginia and Southern Pennsylvania.
With a history like we have in this community, you may be interested in our specialties…
We have focused our operations to primarily service the commercial/institutional/industrial markets. Approximately 97% of our projects fall into these categories. These projects are of varying sizes and styles, with contract amounts ranging from $1000 to $3,000,000. We also work with property managers and other clients on tenant fit-out, repair and renovation projects. Our staff has extensive experience in Federal, Local and State Government contracts.
Keeping a competitive edge in this industry and providing our customers with a quality product is something we continually strive to perfect. In attempts to service our costumers better, we self perform most and sometimes all aspects of masonry related scope items. To eliminate any downtime for equipment repairs, we have created an in-house maintenance/repair shop. These activities have eliminated the need for additional sub-contractors and have put us in greater control of your project, with an emphasis on bringing in your projection on schedule.
If you are looking for a masonry consultant to assist in the concept phase of your projects, we have worked on several projects from concept to completion. This would enable you to benefit from our expert advice, and in many cases, include cost savings on a project because of the evaluation time and creative planning/construction process. Many of our projects come from repeat clients.
With 70 years of excellence in masonry construction, Robert W. Sheckles, Inc. is committed to providing quality construction for future generations to enjoy.
Why Robert W. Sheckles, Inc.?
Our Experience – 70 years dedicated to quality masonry construction.
Our Team – Trained, loyal employees committed to excellence and safe work practices.
Our Service – To provide a finished project per plans and specifications while guiding our clients through the process.